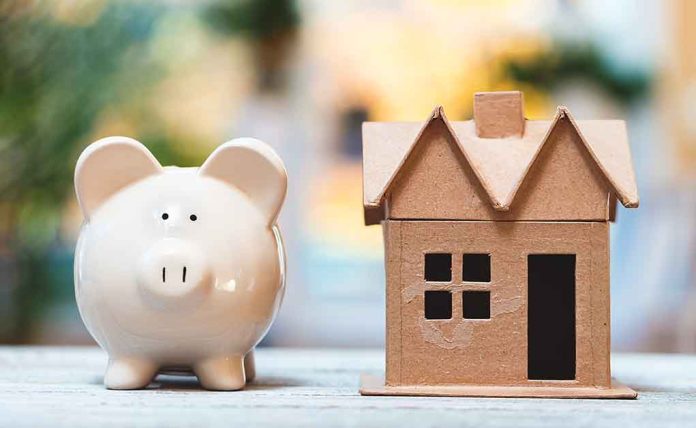 (HealthyExaminer.com) – It can be expensive to buy a home, and many people approach the process without preparing for it first. In fact, one of the biggest challenges to home ownership is affording a downpayment for the purchase. Many people believe that they need 20% of the value of the home saved to even think of making a purchase. Fortunately, that's not the case. There are even down payment assistance options available to help families get into the homes of their dreams.
What Down Payment Assistance is Available?
A downpayment is an amount a home buyer will pay at the time of purchase. This lump sum amount goes toward the purchase price and the mortgage payment is based on the remaining balance of the home loan. Oftentimes, a down payment will make the monthly mortgage payment more affordable. Many home buyers struggle to come up with this lump sum payment, but there are many down payment assistance programs available to help potential buyers find a home they can afford. Here are a few options:
Federal Loans
Chenoa Fund
Down Payment Assistance Grants
Federal Loans
The different types of loans come with different downpayment requirements and support. Some federal loans even include benefits. These loan options include the following:
FHA Loans
VA Loans
USDA Loans
FHA Loans
FHA loans are insured by the Federal Housing Administration (FHA), a division of the United States Department of Housing and Urban Development (HUD). FHA loans allow potential homeowners the option to buy a home with a 3.5% downpayment as long as their credit score is at least 580. Applicants with a credit score between 500 to 579 can qualify with a downpayment of 10% of the purchase price of the home.
VA Loans
VA loans are guaranteed by the United States Department of Veterans Affairs (VA) and are designed for eligible service members or their qualifying family members. A benefit of a VA loan is that eligible homebuyers do not have to pay a downpayment to purchase a home.
USDA Loans
The United States Department of Agriculture (USDA) Rural Development Guaranteed Housing Loan Program administers USDA loans. These loans are only available to eligible homebuyers in rural areas. LIke the VA loan, a USDA loan does not require a downpayment to purchase a home.
Chenoa Fund
The Chenoa fund provides nationwide downpayment assistance in every state but New York and is funded by the CBC Mortgage Agency (CBCMA). This fund provides up to 3.5% down payment assistance to eligible recipients, which can be helpful if the type of loan you qualify for is an FHA loan that requires a minimum downpayment.
Down Payment Assistance Grants
Downpayment assistance grants have many benefits. Grants do not need to be repaid and can help homebuyers afford a downpayment. To qualify for a grant, you'll likely need to meet income eligibility requirements. Down payment grants are often offered through non-profit organizations, local housing agencies, and even some employers.
Bottom Line
Buying a house is expensive. You have to factor in home inspection fees and closing costs. The thought of adding a downpayment to that amount may seem overwhelming. Even still, getting a downpayment together might just be easier than you think.
Don't forget – it's a common misconception that you need 20% of the purchase price in hand before you can buy a home. In fact, you might even find that you qualify for a loan with no downpayment at all. Reach out to a local lending professional today and find out what programs may be right for you. Your dream of owning a home could come true. See if one of these programs could be just what you need to make it happen!
Copyright 2023, HealthyExaminer.com