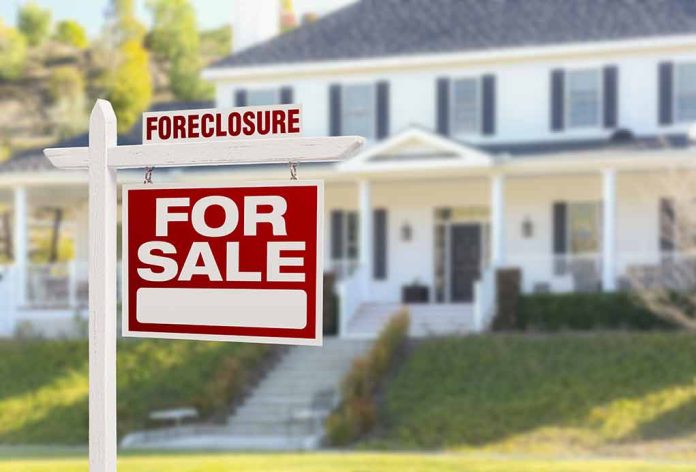 (HealthyExaminer.com) – Mortgage payments are often the bulk of a family's budget. During times of financial hardship, it's possible to default on mortgage loans, particularly when job loss is involved. Banks don't offer payment extensions for mortgages, and when borrowers can't pay, they often move to foreclose on the home to attempt to recoup the cost. You may have noticed foreclosed homes on the real estate market, but do you know how the home-buying process works with a foreclosed property?
Finding foreclosed homes on the real estate market is simple. You can simply search the Internet for foreclosed homes in your area. They can also be found on real estate agency websites, in local newspaper classified ads, and on bank websites. Another potential source is to check foreclosure.com.
Buying a Foreclosed Home
Have you found the foreclosed home of your dreams? The exact procedure for purchasing a foreclosed home may vary and can depend on the type of property, your state, and your current credit score.
Government-Owned Properties
Some buyers default on mortgage loans from the Department of Veterans Affairs (VA) or the Federal Housing Administration (FHA). These are considered government-owned homes. When they go into foreclosure status, the government is responsible for repossessing the property and selling it through the originating agency. Buying one of these homes requires you to speak to a broker. Visit the U.S. Department of Housing and Urban Development (HUD) to find available foreclosed properties from these agencies.
Sheriff Auctions
Sheriff auctions occur after the lender has given the borrower an opportunity to catch up on missed payments. These sales allow lenders to quickly recover unpaid mortgage money. These auctions are often held on the steps of the local courthouse and take place on a publicly announced date and time. Potential buyers can find sheriff auctions by searching sheriff's sale listings online or checking in the local newspaper. Houses are then sold at auction to the highest bidder.
Pre-Foreclosure
Some properties are considered in pre-foreclosure status when the lender notifies the borrower of missed payments. The home is not considered to be for sale during pre-foreclosure. Rather, this is a grace period to allow the homeowner the opportunity to sell the home to avoid foreclosure, which could negatively impact their credit score. These homes are often found listed in city and county properties, but you can also find them at foreclosure.com or other real estate websites.
Benefits and Risks
The primary benefit of buying a foreclosed home is that you can purchase a property well below market value. However, there are also disadvantages to purchasing a foreclosed home. Foreclosed homes are sold in an "as is" condition, which means that there will be no repairs or assistance from the seller. You could save $20,000 on the cost of the home only to discover that it needs $50,000 in necessary repairs.
Purchasing a foreclosed home can also take longer. The process can sometimes take months before the loan closes. At times, this process is complicated by warranties and back taxes that must be paid before a buyer can take ownership of the home.
It can seem bleak to buy a home that someone else is losing, but there are also benefits to doing this. It can help you find a home with little to no downpayment at a lower cost than the market value in your area. The savings that can accompany the purchase of a foreclosed home could make all the difference for your budget.
Copyright 2023, HealthyExaminer.com