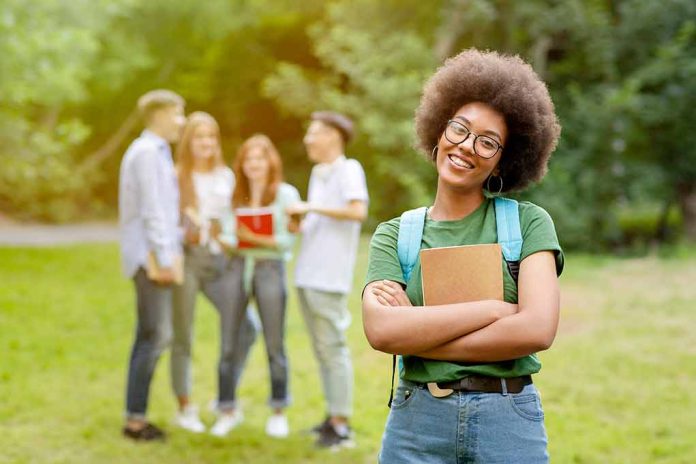 (HealthyExaminer.com) – A college education in the United States can cost an average of $35,551 each year. This can add up to hundreds of thousands of dollars invested in your education by graduation. Many families struggle with the financial burden of a college education. Some simply cannot afford the tuition while others go into debt trying to cover the costs and then spend years struggling to pay off student loans.
A college education may come with a hefty price tag, but that doesn't mean that financially disadvantaged students can't access it at all. State and federal government programs and many non-profit organizations offer free financial assistance to low-income students. The following is a brief guide to accessing free grants to cover the cost of your education.
Types & Categories of College Grants
There are three types of college grants available to students: federal, state, and non-government or non-profit organizations.
Federal Grants: These grants are administered by the U.S. Department of Education and are considered the most accessible form of financial aid for college students.
State Grants: These grants are administered by state departments, and requirements vary by state.
Non-Profit Organization Grants: Non-government organization grants are provided by individuals and companies. These grants vary in size and often have strict requirements.
3 Popular and Promising College Grants
Of the many grants provided by the above categories, the following are among the most popular and easy to access.
1. Federal Pell Grants
The Federal Pell Grant program is administered by the Department of Education at a federal level. These free education grants are only available to undergraduate students who can show extreme financial hardship. The amount given in a Pell Grant depends on many factors, which include the following:
The cost of attendance
Full-time or part-time student status
The length of a student's attendance (full academic year or less)
Your expected family contribution based on income
Eligible students can submit an application for the Federal Pell Grant by completing a Free Application for Federal Student Aid (FAFSA). To remain eligible for financial aid each year, students are required to renew their FAFSA annually.
2. Federal Supplemental Education Opportunity Grants (FSEOG)
The Federal Supplemental Education Opportunity Grant (FSEOG) is another free grant program available to students who can prove financial hardship. This grant is administered by the school's financial aid office and can be applied for by completing a FAFSA each year. Each school reviews applicants and determines eligibility, and not all schools participate in this program.
3. Academic Competitiveness Grant (ACG)
The Academic Competitiveness Grant (ACG) has similar rules and requirements as the Federal Pell Grant, including proof of financial hardship and application submission through FAFSA. Additional requirements for the ACG include the following:
Applicants must be U.S. citizens (with exceptions made in some states).
Students must be enrolled in the first or second year of their undergraduate education.
The student's enrollment status should be either half or full-time.
Second-year undergraduate applicants must have a minimum 3.0 GPA or grade point average.
Applicants must be enrolled in a qualifying degree program. The ACG platform specifies which programs qualify for aid.
Financial challenges do not have to be a barrier to a college education. These and other free grants can help you cover the cost of your education and help you invest in a bright and successful future.
Copyright 2023, HealthyExaminer.com