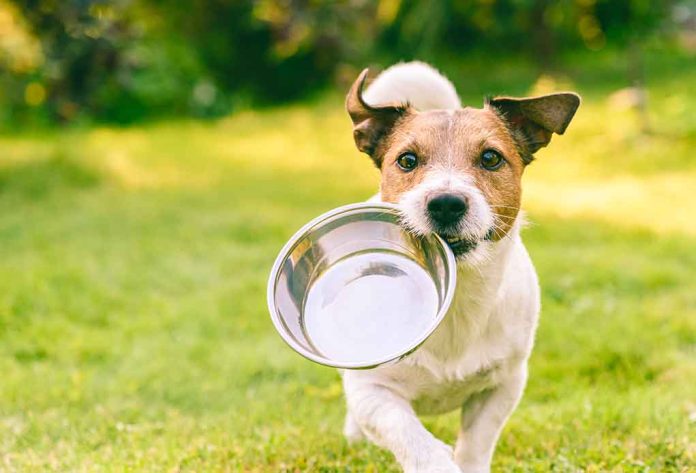 (HealthyExaminer.com) – Financial hardship impacts the entire family – including any pets in the home. It can be difficult to afford pet care when you are struggling. Luckily, there are several non-profit groups and other organizations with programs available that help provide food for your pets during hard times. Many of these programs are local, but requirements to qualify for aid may vary.
7 Common Sources for Free or Affordable Pet Food
1. Pet Shelters
Pet shelters are one of the most common sources of free pet food. Pet shelters are designed to rescue abandoned, abused, or neglected pets. These shelters will care for the animals until they can find new owners.
While most pet shelters struggle to provide for the animals they have already, the more successful pet shelters often have pet food and vet care programs available to help people afford their pets. These programs are designed to keep people from abandoning their pets due to the high cost of care. Other pet shelters may offer food banks to help support pet owners. Check the ASPCA website in your area for more information on your local shelters.
2. Pet Welfare Charities
Another resource for struggling individuals and families includes pet welfare charities. These are non-government organizations that focus on pet welfare, which can include food and medical attention for low-income families. Many pet welfare charities exist in the United States. Eligibility requirements vary. Check with your local pet charity organizations to find out if you qualify for assistance. Search Charity Navigator online to find out more about each local animal welfare organization in your area and how they can help.
3. Veterinary Clinics
Many veterinary clinics offer charitable programs to provide low-cost or free pet food for families in need. They may also offer affordable vaccinations and neutering programs. To find out what your local veterinarian might offer, contact local clinics or the Humane Society of the United States (HSUS).
4. Breed-Specific Organizations
Across the United States, there are breed-specific organizations that bring pet owners together who share a common pet breed. Many of them also offer assistance to low-income families. If you find yourself experiencing financial hardship, you can find out if your pet could qualify for aid from a breed-specific organization. If you don't know your pet's breed, you can check with your veterinarian for assistance.
You can also search for breed-specific organizations on Facebook. This could be a good way to network with other pet owners who might be able to offer suggestions for resources to help you during this difficult time. Another advantage of these groups is that you can learn specific tips that could help with the care of your pet.
5. Pet Stores
Pet stores sometimes have programs where they will donate food if you explain your circumstances. It's also possible that they'll be able to discount food. This might not be the most common way to source free or low-cost food, but it is possible. Some stores may also have charitable programs that require an application to qualify.
Keep in mind that many pet food manufacturers may offer free samples to new customers. This isn't a long-term plan to feed your pets, but it could provide some support if you are struggling with financial hardship and need assistance keeping your pet from going hungry.
6. Religious Organizations
Religious organizations can also be a resource. Many offer food and clothing assistance to those in need, but they may also include support for pets. While you might be able to find support from your own religious organization, many churches, mosques, and synagogues don't require attendance or shared religious affiliation to help you if you're struggling.
7. Food Pantries
Food pantries can be run by organizations or individuals who donate food or money to the cause. Many states offer food banks for individuals, families, and pets. Search online to find your local food pantry or search platforms such as Alley Cats Animal Food Bank.
Before you give up on your pet, reach out to organizations and friends to see if they can help. Explaining your situation could open the door to offers of assistance that allow you to keep and care for your pet in your home. Check to see if any of these options are available locally to help you source free or affordable pet food during your financial hardship.
Copyright 2023, HealthyExaminer.com