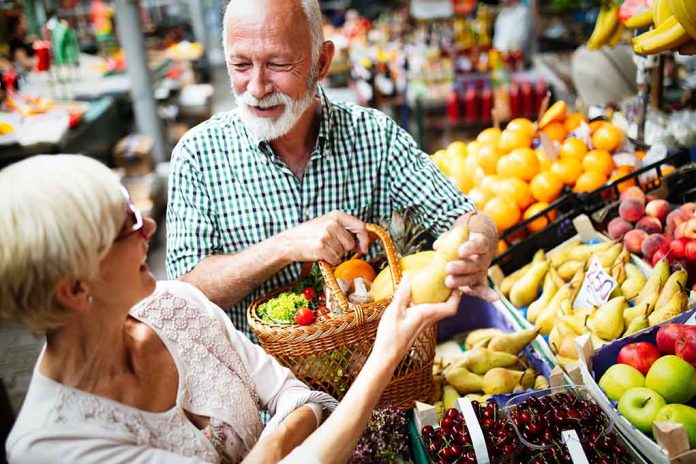 (HealthyExaminer.com) – The Supplemental Nutrition Assistance Program (SNAP) is a program funded by the federal government to help connect individuals and families with healthy nutrition by supplementing their monthly grocery bills. This temporary program is designed to help low-income recipients eat healthy while working toward greater financial independence and self-sufficiency. The SNAP program is based on the idea that everyone deserves to eat quality nutritious food no matter their socioeconomic status.
SNAP FAQs
1. What Are the Eligibility Requirements for SNAP?
SNAP is federally funded, but it is administered by the state in which the recipient lives. To qualify for SNAP benefits, the local state agency assesses family income and household bills to determine both eligibility and monthly benefit amounts. Individuals over age 60 may be able to qualify at higher income levels and assets as compared to younger applicants.
2. How Much Is the Average SNAP Benefit?
The USDA Food and Nutrition Service department reports that the average SNAP benefit is $239 per month. Some of the factors that influence this amount include the following:
Location
Number of family members
Income
Child care
Standard household bills including rent or mortgage, utilities, and others
Money in bank accounts
3. How Quickly Can a Family Receive SNAP Benefits?
Most states offer online SNAP applications followed by a phone interview to help determine eligibility for the program and possible benefit amounts. It can take up to 30 days to complete the application process and receive benefits. Families with little to no available income can apply using an expedited process, which could include retroactive benefits that begin on the application date rather than on the approval date.
4. How Are SNAP Benefits Used?
Eligible, approved recipients will receive a SNAP card in the mail, which looks similar to a debit or credit card. Recipients will select a PIN to use with each transaction. SNAP benefits are loaded onto the card once a month, and families can use these cards at approved locations as discreetly as one would with a debit or credit card. Many stores will publicly advertise that they accept SNAP benefits.
5. Are All Grocery Items Eligible for Purchase with SNAP Benefits?
Families can purchase any grocery items with only a few restrictions. Prepared foods such as deli meals are excluded from the program. SNAP benefits also will not cover pet food, alcohol up to and including cooking wine, cleaning products, paper items, or toiletries.
6. How Long Do SNAP Benefits Last?
SNAP benefits last for six months. After that time, the qualified family will be contacted by the state agency to review the case. The family may continue to qualify for benefits over the next six-month period. The monthly amount can change based on income and other circumstances.
7. Are Taxes Charged on the Groceries Purchased With SNAP Benefits?
SNAP payments don't impact grocery taxes, but some states will waive taxes on certain items. In the case the state waives taxes on groceries, SNAP recipients will have more buying power in their grocery budget with the money saved on taxes.
8. Can a College Student Receive SNAP Benefits?
Part-time college students who meet the minimum financial qualifications may qualify for SNAP benefits. These applicants may be required to work a minimum of 20 hours a week if they don't have small children. They may also be required to be enrolled in a work-study program at their college or university to qualify.
Go to Benefits.gov for more information on how to qualify for the SNAP program in the state where you live.
Copyright 2023, HealthyExaminer.com