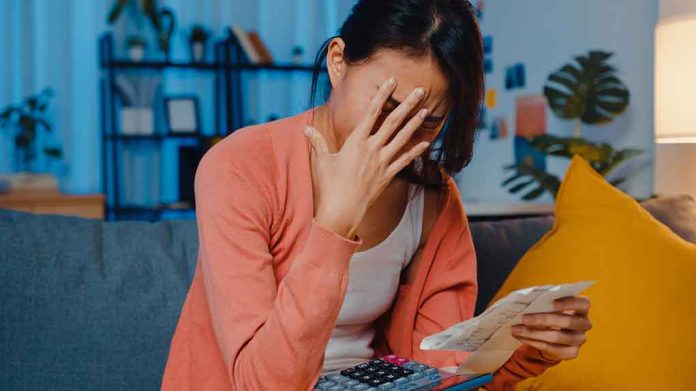 (HealthyExaminer.com) – If you're feeling overwhelmed with money problems, you're not alone. It's a common problem. The American Psychological Association (APA) reported that 72% of Americans experience financial stress in their lives. With rising prices and inflation, many people are struggling worldwide with financial hardship.
Your financial worries could stem from job loss, income uncertainty, unexpected expenses, or other unforeseen circumstances. These economic hardships you're facing could qualify you for financial support.
Government Tools That Can Help You Find Financial Assistance
It can be overwhelming to review all the available financial support programs. There are tools available on Benefits.gov that make it easier for you to find help that is specific to your situation. Browse benefits using the Benefits Finder function on the website to look for childcare, healthcare, or even housing.
Benefits Finder Function
Using the Benefits Finder function can help you locate the best help available. The tool requires you to complete a questionnaire, which will help match you to programs that can help your situation. You'll need to apply for each program recommended to see if you meet the eligibility requirements.
Browse Benefits on Benefits.Gov
You can also browse the website if you already know what benefits you'll need. You can browse by category or agency. The general government programs on the site include the following:
Disaster Relief
Financial Assistance
Education and Training
Healthcare and Medical Assistance
Family and Children's Services
Food and Nutrition
Housing and Public Utilities
Immigration and Refugee Assistance
Social Security and Retirement
Military: Active Duty and Veterans
Loans
Grants
What Benefits Can I Get?
There are many reasons you may need financial assistance. For instance, if you're struggling to pay your most important bills, you can find emergency help from various government programs. Here are a few of the popular benefits programs available:
Child Tax Credit
The child tax credit program can reduce your federal tax by $1000 for every child under 17 years of age.
Unemployment Assistance
Unemployment insurance assistance is available to provide temporary aid to unemployed workers. Eligibility requirements vary by state.
Disaster Relief Loans
If your business experienced damage during a declared disaster, you may qualify for financial aid from the Small Business Administration. These loans are available to help businesses recover after a disaster.
Food Stamp Program
The food stamp program provides low-income families with access to healthy nutrition. The amount each family receives depends on income and household size.
Medicaid Program
The Medicaid program provides county, state, and federal health insurance for low-income children, pregnant mothers, families, the elderly, and disabled individuals.
Low-Income Energy Assistance Program (LIHEAP)
The Low-Income Energy Assistance Program provides aid to low-income households to help manage the high cost of home energy bills. This program helps you stay cool in the summer and warm in the winter to reduce health and safety risks.
Final Remarks
If you're facing financial hardship, remember that financial assistance may be available. Review your situation through Benefit Finder on Benefits.gov to find the best support for your situation. Eligibility varies by state, and submitting an application is the best way to find out if you qualify.
Copyright 2023, HealthyExaminer.com