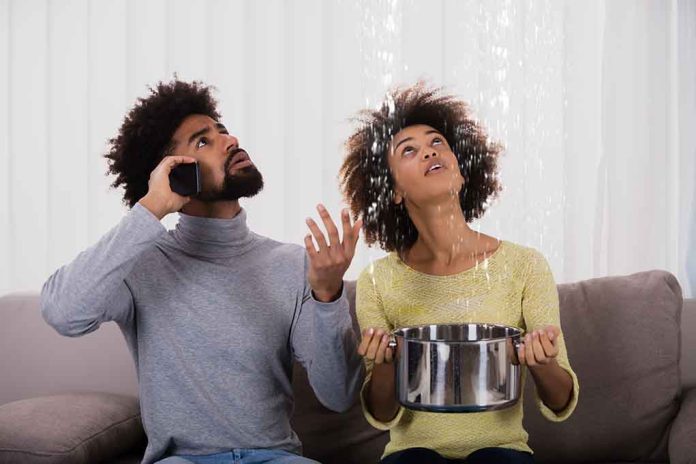 (HealthyExaminer.com) – Does free money for home repairs sound good to you? Maintaining your home can be expensive and time-consuming. You'll have normal wear and tear over time, and if you have a mortgage like most homeowners, it can be a struggle to budget for all the inevitable repairs like roofing, insulation, and appliance replacement. If you ended up in an "as-is" house in a competitive housing market, you may have immediate repairs that you need to make–and little time to save for them.
Families with lower income may find home repairs particularly challenging. The cost of repairs will add up if you can't afford to fix the problem entirely, and it ends up getting worse over time. This also threatens the value of your home if you cannot afford to make a repair before selling your home in the housing market.
The good news is that there is help available, particularly for low-income households. Federal grants for home repair assistance are available through the Department of Housing and Urban Development (HUD).
Home Improvement Grants and Loans from the Department of Housing and Urban Development (HUD)
HUD offers many options if you find yourself in desperate need of home repairs. These may come in the form of low-interest loans, and there are also grants available.
One of the most popular HUD options for home repairs is the standard rehabilitation and repair loan listed under Section 203(k). This mortgage loan allows you to rehab or purchase a home that is at least a year old. The property must meet the standard establihed values of a conventional loan to qualify, and you'll need to be able to spend at least $5,000 on rehabilitation. Typical costs could include creating disability access for the property, replacing a roof, or making major landscaping changes.
A Title I loan could be a better option for you if you don't want another mortgage or to refinance your home. Title I loans can be applied toward "useful" improvements. They are not eligible for a luxury upgrade like a swimming pool, but they can cover nonresidential structures like a shed. You can also use them toward solar energy, built-in appliances, and disability access for your property. The maximum amount you can borrow for a Title I loan is $25,000.
Section 504 Home Repair Program
Homeowners with low income may qualify for Section 504 loans. This program also provides grants, which do not have to be paid back, to homeowners ages 62 and older. This loan addresses safety and health hazards such as the removal of black mold. This limited program is offered to those who would not otherwise be able to afford a traditional loan. There are, however, location limits. The loan is administered by the U.S. Department of Agriculture and Rural Development, and one requirement is that you live in specific rural areas.
Weatherization Assistance Program (WAP)
High energy bills caused by drafts could qualify for the Weatherization Assistance Program. This federally funded program is administered by states, and states tend to give priority to households with disabled members, children, or people with disabilities. Home repairs and improvements could include HVAC repair, insulation installation or upgrades, light installation, or even refrigerator replacement to an energy-efficient model. This grant requires that you utilize an approved contractor who will perform both an energy audit and a full weatherization of your home.
Disaster Home Assistance
Homeowners who have been impacted by a natural disaster may qualify for Federal Emergency Management Agency (FEMA) assistance. FEMA offers grants from the FEMA Individual and Households Program that are available to those who live in an area declared a natural disaster. These grants can cover temporary housing, home repairs, or even home replacement if your home has sustained enough damage to be considered a total loss. FEMA can also direct you to other state programs for support during this time.
If you struggle to manage the expensive and time-consuming cost of home repairs, you're not alone. The federal government may be able to assist you with one of the many housing support programs. Check state and federal eligibility requirements, and apply to available programs today.
Copyright 2023, HealthyExaminer.com