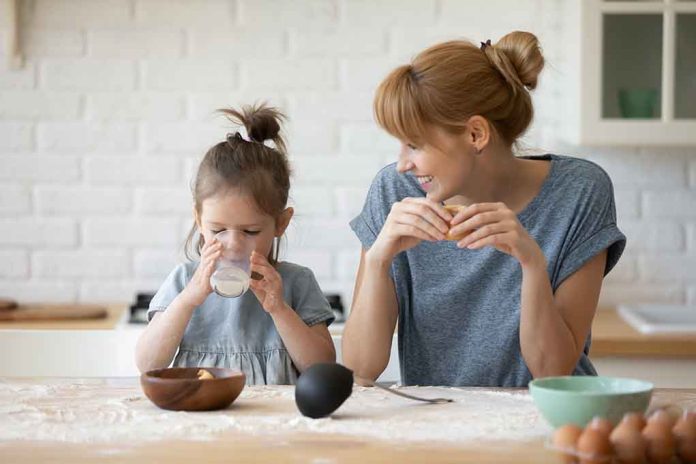 Who is Actually Eligible for Food Stamps? What Every Family Should Know
(HealthyExaminer.com) – If your family could use some help buying healthy, fresh groceries, you might be eligible for the Supplemental Nutrition Assistance Program (SNAP), formerly known as the Food Stamp Program.
The SNAP program provides food for more than 40 million Americans to help fight hunger and equip struggling families with the essentials for a healthy diet. The program has been around for over 75 years. It's one of the food and agricultural programs that helps lower income families and disabled individuals. SNAP can also be a useful program for people who are on fixed incomes.
SNAP ranks second in responsive federal programs, with unemployment insurance coming in first. Let's talk about SNAP, SNAP eligibility, and how to apply for these helpful benefits.
SNAP: What Is It? 
SNAP is a government program that support families in need by providing nutritional benefits. The primary requirement is that a family's income is less than 130% of the federal poverty line.
The federal government partners with states to offer and administer the SNAP nutritional program. Eligible candidates for SNAP benefits are given an Electronic Transfer Debt (ETD) card to make their nutritional purchases. It looks and works like a debit card at grocery stores. Benefits are loaded onto the card each month, and the receiver can then use that card at any retailer who accepts SNAP.
SNAP is designed to help low-income families maintain good nutrition for better long-term health. As shown by recent research, SNAP benefits can reduce food insecurity and poverty by helping families in need have access to healthy food and nutrition.
Qualifying For SNAP
There are three main criteria for SNAP eligibility:
Having a gross monthly income equal to or less than 130% of the poverty line ($2,232 each month or $27,020 per year for a three-person family)
Having assets of $2500 or less with an exception for families with disabled or elderly members of $3,750 or less.
After eligible deductions, a three-person family's net monthly income should fall below $1,732 per month.
SNAP has one key advantage over other federal programs, which is that it's available to every low-income household without restriction to particular groups. Because the federal government sets the standards for SNAP eligibility, anyone who meets the qualifications can take advantage of SNAP benefits.
Applying For SNAP 
In order to apply for SNAP, you need the following documents:
1. Identification card
SNAP registration requires proof of your identity. Accepted identification should include full legal names, date of birth, and photos of applicants. In some cases, you may be asked to provide proof of voter registration, driver's license, passport, school ID, or birth certificate to verify your identity.
2. Proof of citizenship
SNAP eligibility requires U.S. citizenship, so proof of citizenship is mandatory. Non-U.S citizens can apply for SNAP benefits but will have to prove legal permission for their stay in the United States. Vital documents accepted for citizenship or permission to live in the U.S include birth certificates, green cards, NSSF, and military records.
3. Proof of residence
SNAP requirements also include proof of residence. Reviewers will have to review your proof before before approving your SNAP application. Documentation can include rent receipts, a current lease, and a letter from your landlord to prove that you reside in the area where you're applying for benefits.
4. Earned and unearned income
Your local SNAP office will verify that your income meets the SNAP requirements. You'll need proof of your household income. This will help SNAP reviewers determine if you can afford basic needs like food and shelter. It will also help them assess if you could use additional nutritional support for your family.
Vital documents accepted to prove your household income may include bank statements, tax returns, pay stubs, and letters from employers stating your income and employment status. Assets like cars or boats which might help you earn income should also be included in your documentation.
5. Medical expenses
You'll be asked to provide appropriate medical records if you state that you care for an elderly or disabled individual. You should include all expenses including transportation when seeking medical care. If a member of your household is disabled, you'll need to submit proof of the disability in the qualification process.
How to Apply For SNAP
The application process may seem tedious as you gather your proof of eligibility, but it really is quite simple. You can submit your application for SNAP benefits using any of the following methods, including by phone, email, online, in-person, or even by fax.
All applicants are required to attest that the information provided in the application is accurate and truthful. If you are submitting the application on someone else's behalf, make sure to verify the details to avoid making costly errors.
How Much SNAP Offers in Benefits Per Household
On average, SNAP households receive benefits on average of $240 per month in the fiscal year 2019 and 2020. In 2022, the expected SNAP benefits per household are as follows:
One-person household – $175 per month
Two-person household- $334 per month
Three-person household- $520 per month
Four-person households- $638 per month
Five-person household – $748 per month
Your local SNAP office can tell you how much you can expect. Be aware that these figures can change often based on state and federal guidelines.
SNAP Interview
In less than 30 days from submitting your application and relevant documents, you'll receive a call from the SNAP office for an interview. This interview is a vital part of the approval process. It allows the authorities in charge to verify your information and make sure it's accurate and truthful.
During the interview, the reviewer should tell you more about your SNAP benefits and what you can expect to receive monthly on your EBT card.
What To Do If Your SNAP Application Is Denied
If you receive a letter stating that your SNAP application is denied because of a failure to meet the eligibility guidelines, don't lose hope. You will have the opportunity to appeal this decision and get another hearing.
Read the SNAP denial letter carefully. It should outline the reason for the rejection and any suggestions to rectify the situation. Once you know why your application was rejected, you can begin working on proving eligibility if you believe you still qualify.
If you feel like you are a victim of discrimination in the application process for SNAP, don't hesitate to file a complaint with the U.S Department of Agriculture (USDA)
Getting Help With Your SNAP Application
If you need help with your SNAP application, you can ask a trusted family member or friend to assist you. They'll even be eligible to go shopping with you as long as you submit their details in the application process to indicate that they'll be helping you and why you'll need their assistance.
SNAP continues to help low-income families enjoy safe and nutritious meals. If you believe you might qualify for SNAP benefits, reach out to your local SNAP office to get more information and to begin the application process immediately.
Copyright 2023, HealthyExaminer.com