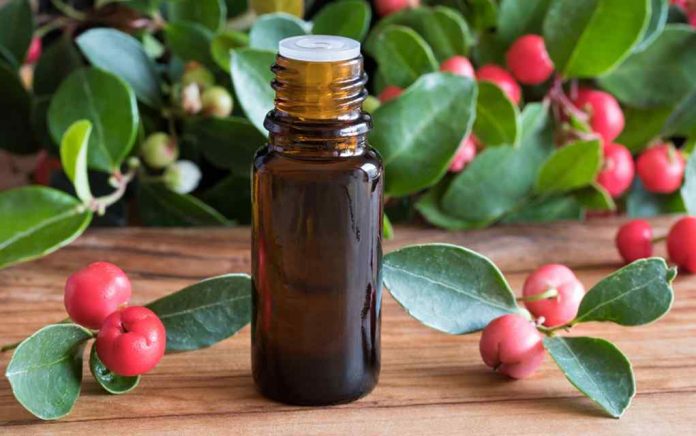 Name of product:
Crafty Bubbles Wintergreen Essential Oil
Hazard:
The product contains the substance methyl salicylate, which must be in child resistant packaging as required by the Poison Prevention Packaging Act (PPPA).  The packaging of the product is not child resistant, posing a poisoning risk if the contents are swallowed by young children.
Recall date:
November 10, 2020
Units:
About 5,600
Recall Details
Description:
This recall involves Crafty Bubbles Wintergreen Essential oil in amber 15 mL and 100 mL bottles with a black continuous thread cap.  "Crafty Bubbles," "Wintergreen Essential Oil" and the volume amount are printed on the white label on the front of each bottle.
Remedy:
Consumers should immediately store the product in a safe location out of reach of children and contact Bolek's Craft Supplys for a full refund.
Incidents/Injuries:
 None reported.
Sold At:
Bolek's Craft Supplys and Hobby Lobby stores nationwide and online at Bolek's Craft Supplys, Notions Marketing, Petersen-Arne, Hobby Lobby and other websites from January 2009 through January 2020 for between $3 and $13.
Manufacturer(s):
Bolek's Craft Supplys Inc., of Dover, Ohio
Manufactured In:
United States