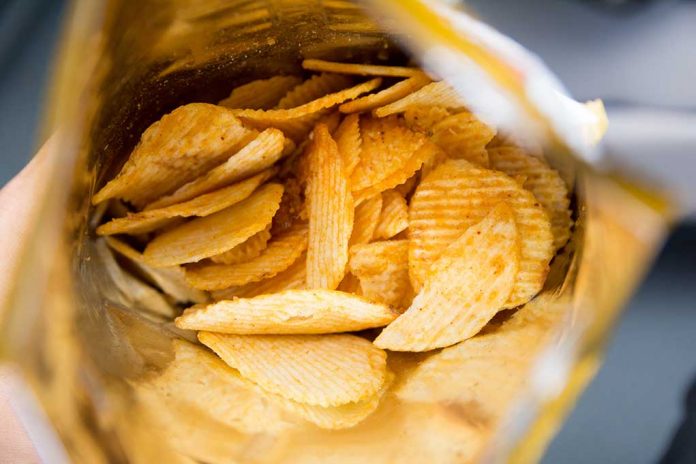 Summary
Company Announcement Date:

January 21, 2021

FDA Publish Date:

January 21, 2021

Product Type:

Food & Beverages
Snack Food Item
Allergens

Reason for Announcement:

Company Name:

Frito Lay

Brand Name:

Product Description:
---
Company Announcement
Frito-Lay today issued a voluntary recall of a small number of 13 1/2 oz. "Party Size" bags of Ruffles Original Potato Chips because they may contain undeclared milk ingredients. People who have an allergy or severe sensitivity to milk run the risk of a serious or life-threatening allergic reaction if they consume the product contained inside the recalled bags.  A total of 50 bags are being recalled.
The products covered by this recall were distributed to retail stores in Iowa, Kansas, Missouri, Nebraska, Oklahoma and Arkansas.
No other Ruffles products, sizes or flavors are recalled, including bags in Variety Packs.
The recall was initiated after it was discovered that 50 bags of Ruffles Original Potato Chips were inadvertently filled with another flavor of potato chips, potentially exposing consumers to undeclared milk.
No allergic reactions related to this matter have been reported to date. Frito-Lay has informed the FDA of the action.
Read the full report 
here.