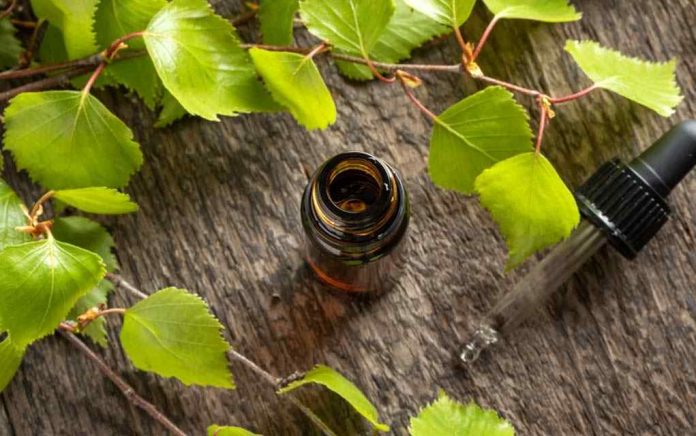 Name of product:
Nature's Oil Wintergreen and Birch Essential Oils
Hazard:
The products contain the substance methyl salicylate which must be in child resistant packaging as required by the Poison Prevention Packaging Act (PPPA).  The packaging of the products are not child resistant, posing a risk of poisoning if the contents are swallowed by young children.
Recall date:
July 23, 2020
Consumer Contact:
Bulk Apothecary toll free at 888-728-7612 from 8:30 a.m. to 5 p.m. ET Monday through Friday, email at [email protected] to obtain instructions on how to receive a full refund or online at www.BulkApothecary.com and click on 'Recall Alert' for more information.
Recall Details
Description:
This recall involves Nature's Oil Wintergreen and Birch Essential Oils in amber glass bottles with black caps and silver metal cans with white caps.  The essential oils were sold in 0.33 fl. oz. (10 mL), 0.5 fl. oz. (15 mL), 2 fl. oz. (60 mL), 16 fl. oz. (473 mL), and 5 pound (2.25 L).  "Nature's Oil," "Organic," "Wintergreen Oil," "Birch Oil," the Nature's Oil logo and the volume amount are printed on the brown, green and white labels.  The SKU is printed on the right side of the label.
Product Name

Size

SKU Code

Nature's Oil Wintergreen Essential Oils

10 mL

WintergreenEOORG10ml

15 mL

D-169-eo-390

D-172-eo-394

23-0048-001

60 mL

D-170-eo-391

D-173-eo-395

23-0048-002

473 mL

D-171-eo-392
D-174-eo-396
23-0048-003

2.25 L

23-0048-004

fill room-Wintergreen5lb

fill room-Wintergreen

(Commercial Grade)5lb

Nature's Oil Birch Essential Oils

15 mL

D-238-eo-30

60 mL

D-239-eo-31

473 mL

D-240-eo-32

2.25 L

fill room-BirchSweet5lb
Remedy:
Consumers should immediately store the products in a safe location out of reach of children and contact Bulk Apothecary for a full refund.  All known purchasers are being notified directly by Bulk Apothecary about the recall and will receive a full refund.
Incidents/Injuries:
None reported.
Sold Online At:
BulkApothecary.com and Amazon.com from January 2016 through May 2020 for between $4 and $550.
Manufacturer(s):
Bulk Apothecary, of Aurora, Ohio
Manufactured In:
United States