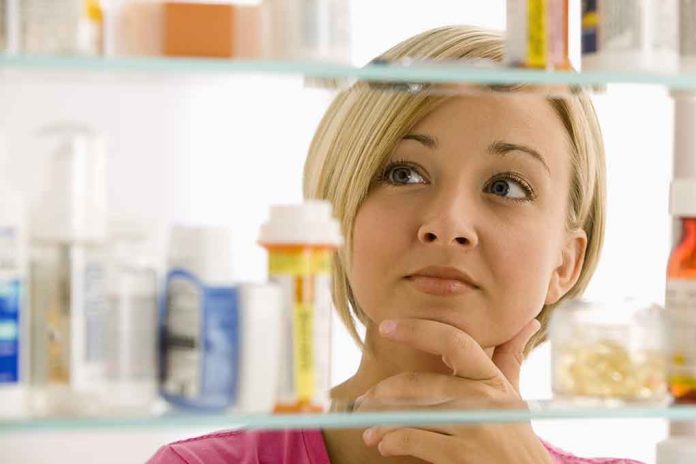 Description:
This recall involves prescription drugs Aprepitant 125 mg capsules sold in cartons containing one blister card of 6 capsules and 5 gram tubes of Lidocaine and Prilocaine cream sold in cartons containing 5 tubes and packed with or without 12 dressings. The Aprepitant capsules are in a non-child resistant blister card packaged in a carton that has the name "Sandoz," the name of the medication, dosage, NDC number, lot number, and expiration date on the carton and on the blister cards. The warnings "This unit-dose packaging is not child-resistant" and "For institutional use only" are listed on the carton.
The Lidocaine and Prilocaine cream is packaged in a 5 gram tube with a continuous thread white closure. The name "fougera®," the name of the medication, dosage and NDC number are printed on the carton and tube and the expiration date and lot number are printed on the carton and stamped on the crimp of the tube. The warning "FOR HOSPITAL USE ONLY" is printed on the carton and the tube.
The recall includes the following:
Product Description
NDC Number
Lot Number
Expiration Date
Aprepitant Capsules 125 mg
0781-2323-68 Carton of 1 Blister Pack of 6 capsules

0781-2323-06 Blister Pack

LK3209

LC6454

04/2024

12/2023

Lidocaine and Prilocaine 2.5%/2.5% Cream 5 gram Tubes
0168-0357-56 Carton of 5 tubes and 12 dressings

0168-0357-55 Carton of 5 tubes

0168-0357-05 Tube

LA2782

LA2784

LV0667

LX5350

MA1640

MB3205

LA2785

LR9041

MB3209

03/2023

03/2023

02/2024

03/2024

03/2024

04/2024

03/2023

11/2023

04/2024
Remedy:
Consumers should immediately secure the medications out of the sight and reach of children and contact Sandoz for a free child resistant pouch to store the products. Once the medication is secured, consumers can continue to use the medication as directed.
Sold At:
Pharmacies nationwide as a prescribed medicine from October 2020 through January 2023. The prices of the medications varied based on health insurance terms and other factors.
Manufacturer(s):
Sandoz Inc., of Princeton, New Jersey (Lidocaine and Prilocaine cream)
Importer(s):
Sandoz Inc., of Princeton, New Jersey (Aprepitant Capsules)
Manufactured In:
Slovenia (Aprepitant Capsules) and United States (Lidocaine and Prilocaine cream)
Note: Individual Commissioners may have statements related to this topic. Please visit www.cpsc.gov/commissioners to search for statements related to this or other topics.
See the full recall here.