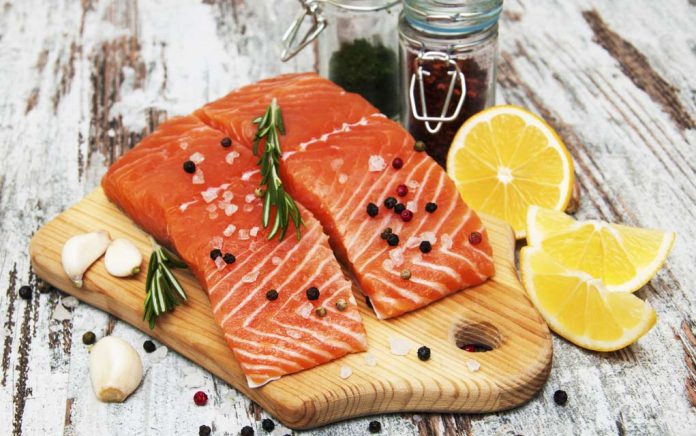 Summary
Company Announcement Date:

October 08, 2021

FDA Publish Date:

October 08, 2021

Product Type:

Food & Beverages

Reason for Announcement:

Company Name:

Northeast Seafood Products

Brand Name:

Northeast Seafood Products

Product Description:
---
Company Announcement
Northeast Seafood Products, Denver, CO, is voluntarily recalling certain types of seafood that were processed at our facility because they have the potential of being contaminated with Salmonella, an organism which can cause serious and sometimes fatal infections in young children, frail or elderly people, and others with weakened immune systems. Healthy persons infected with Salmonella often experience fever, diarrhea (which may be bloody), nausea, vomiting and abdominal pain. In rare circumstances, infection with Salmonella can result in the organism getting into the bloodstream and producing more sever illnesses such as arterial infections (i.e. infected aneurysms), endocarditis and arthritis.
The items being recalled are: Haddock, Monkfish, Bone-in Trout, Grouper, Red Snapper, Red Rock Cod, Ocean Perch, Pacific Cod, Halibut, Coho Salmon, Atlantic Salmon Portions, Lane Snapper, Tilapia, All Natural Salmon Fillet, Pacific Sole, and Farm Raised Striped Bass.
These items were distributed from May 2021 to October 7, 2021 to restaurants and Albertsons, Safeway, and Sprouts supermarkets in Colorado. The recalled items would have sold out of their fresh seafood cases. The Pacific Cod sold through Sprouts is not being recalled.
The recall is the result of several positive samples revealed during an FDA. inspection. FDA and CDC have informed us that these positive samples are linked to an outbreak of Salmonella illness. The production area of our facility has been temporarily shut down until such time as the FDA and the company determine that the problem has been corrected.
Consumers who have purchased raw, fresh, unpackaged seafood are urged to return the product to the place of purchase for a full refund.
Consumers with questions may call Northeast Seafood directly at 303-373-2226. Monday to Friday from 9:00 a.m. to 5:00 p.m. mountain time.
Read the full report
here.