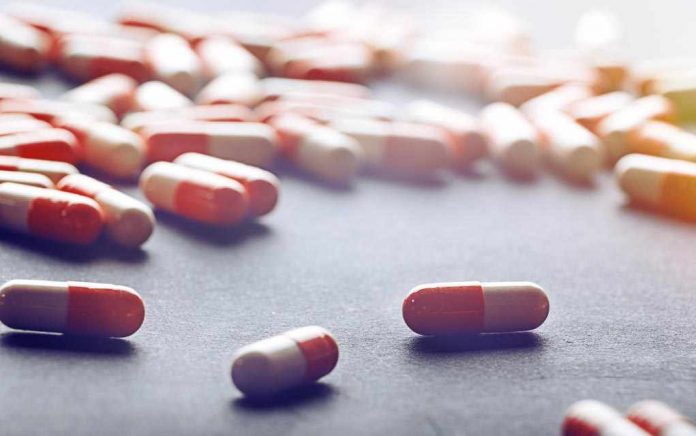 Summary
Company Announcement Date:

December 09, 2020

FDA Publish Date:

December 09, 2020

Product Type:

Drugs

Reason for Announcement:

Due to dissolution test failure

Company Name:

Torrent Pharmaceuticals Limited

Brand Name:

Torrent Pharmaceuticals Limited

Product Description:

Anagrelide Capsule USP 1mg
---
Company Announcement
Torrent Pharmaceuticals Limited is voluntarily recalling one lot of Anagrelide Capsules, USP to the consumer level due to dissolution test failure detected during routine quality testing.
Failed dissolution can result in a slower rate and extent of drug release leading to less anagrelide available in the body. For seriously ill patients with elevated platelet counts, less available anagrelide could increase the risk of clotting (blood coagulation) and clotting or bleeding events such as a heart attack or stroke which could be life-threatening. To date, Torrent Pharmaceuticals Limited has not received any reports of adverse events related to this recall.
Anagrelide is used to treat a blood cell disorder called thrombocythemia (also called thrombocytosis), which occurs when your body produces too many platelet cells.
As the risk of harm to the patient's health may be higher if the treatment is stopped immediately without any alternative treatment, patients should contact their pharmacist or physician who can advise them about an alternative treatment prior to returning their medication.
The product subjected to the recall is listed below and packaged in bottles. The product can be identified by checking the product name, manufacturer details and batch or lot number on the bottle containing the product.
| NDC | Manufacturer | Product Description | Lot/Batch | Expiration Date |
| --- | --- | --- | --- | --- |
| 13668-462-01 | Torrent Pharmaceuticals LTD | Anagrelide Capsule USP 1mg,100-count bottles | BFD1G001 | 12/2021 |
Anagrelide Capsules, USP were distributed nationwide to Torrent's wholesale distributor and retail customers. Torrent Pharmaceuticals Limited is notifying its distributors and customers by phone and in writing to immediately discontinue distribution of the specific lots being recalled and to notify their sub-accounts. Torrent is arranging for return of all recalled products to Qualanex. Instructions for returning recalled products are given in the recall letter.
Read the full report 
here.