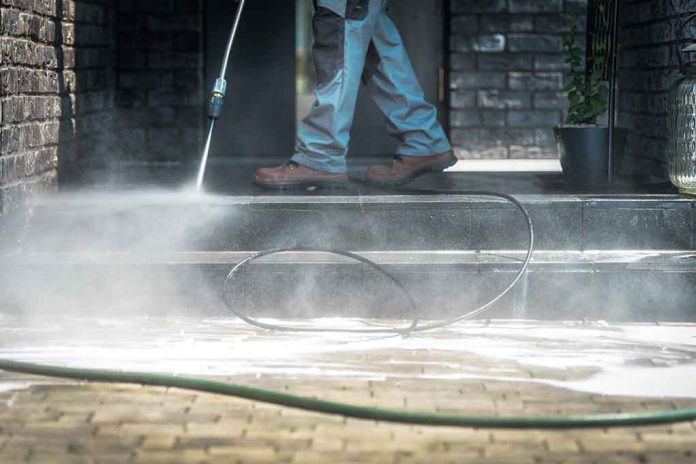 Name of Product:
WORX® Brand 13 Amp 1900 PSI Electric Pressure Washers
Hazard:
The sprayer hose can separate from the spray wand during use, posing an impact injury hazard to the user or passersby.  
Recall Date:
February 10, 2022
Recall Details
Description:
This recall involves the WORX brand 13 Amp 1900 PSI Electric Pressure Washer with model number WG606. The pressure washers are gray and orange with the WORX brand name on the front of the product and "Electric Pressure Washer" on the handle. Recalled products have serial number ranges from 20210200078905 to 20210200096490 and from 20210200097286 to 20210200097881, and the serial number is found on the product label located on the main body of the product on the back of the soap tank. The model number can be found on that same label in the upper left.
Remedy:
Consumers should immediately stop using the recalled pressure washers and contact Positec USA for instructions on returning the spray wand for a free replacement. Once verified, Positec USA will provide the consumer with a prepaid shipping label for return of the wand assembly at which point Positec will provide the consumer with the free replacement. Positec USA is contacting all known purchasers directly.
Incidents/Injuries:
Positec has received 61 reports of the spray hose and wand separation, including four reports of minor injuries, including cuts and bruises.
Sold At:
Menards stores in the Midwest and other independent hardware stores nationwide and online at https://www.menards.com from April 2021 through November 2021 for about $180.
Importer(s):
Positec USA Inc., of Charlotte, North Carolina
Read the full report here.
As published on Healthyexaminer.com.