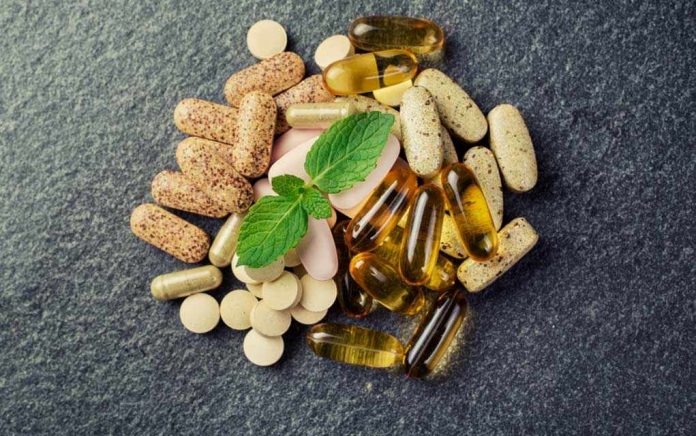 Name of product:
Vthrive Bioactive Women's One-Daily Multi vitamins
Hazard:
The multivitamins' packaging is not child resistant as required by the Poison Prevention Packaging Act.  The capsules inside the bottle contain iron, which can cause serious injury or death to young children if multiple tablets are ingested at once.
Recall date:
September 24, 2020
Units:
About 8,200
Recall Details
Description:
This recall involves The Vitamin Shoppe's Vthrive Bioactive Women's One-Daily Multi vitamins.  The 60-count capsules were sold in an amber bottle with a gray top.  Vthrive and Bioactive Women's One-Daily Multi are printed on a blue label on the bottle.  Item number VS-6104 can be found on the back of the bottle and lot number 006218, 006454, 006495 or 006779 on the bottle's underside.  Only the 60-count bottles are included in this recall.
Remedy:
Consumers should immediately store the product in a safe location out of reach of children.  Contact The Vitamin Shoppe for instructions on how to dispose of the product and receive a full refund or merchandise credit.  The Vitamin Shoppe is notifying all known purchasers directly.
Incidents/Injuries:
None reported.
Sold At:
The Vitamin Shoppe stores nationwide and online at Amazon.com and VitaminShoppe.com from November 2019 through April 2020 for between $26 and $35.
Manufactured In:
United States
Retailer:
The Vitamin Shoppe, of Secaucus, N.J.
Consumer Contact: