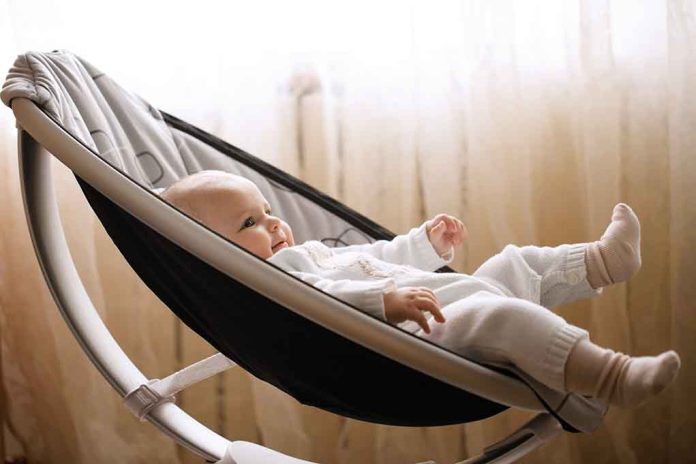 Description:
All models of Kids2 Rocking Sleepers are included in this recall.
Remedy:
Consumers should stop using the rocking sleeper immediately and contact Kids2 for a refund.  It is illegal to sell or distribute the recalled sleepers.
Incidents/Injuries:
A total of 15 infant fatalities were reported to have occurred in the Kids2 Rocking Sleepers, after the infants rolled from their back to their stomach or side while unrestrained, or under other circumstances. Eleven deaths were reported to have occurred before the recall, (including five deaths previously reported by CPSC and Kids2 at the time of the original recall). Four fatalities were reported to have occurred after the recall was announced. Kids2 notes that in some of the reports, it has been unable to confirm the circumstances of the incidents or that the product was a Rocking Sleeper.
Sold At:
Major retailers nationwide, including Walmart, Target and Toys "R" Us and online from March 2012 through April 2019 for between $40 and $80.
Individual Commissioners may have statements related to this topic.  Please visit www.cpsc.gov/commissioners to search for statements related to this or other topics.
Importer(s):
Kids2, Inc. of Atlanta, Georgia
Recall Date:
January 09, 2023
Units:
About 694,000 (The original recall was announced in April 2019).
Consumer Contact: