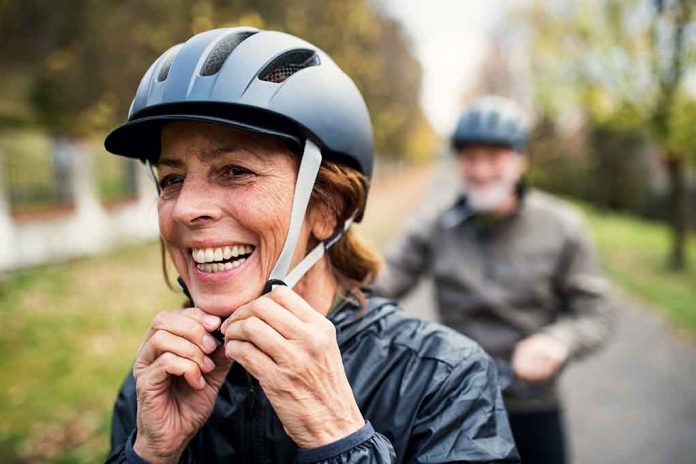 Description:
This recall involves JBM International Adult Bike Helmets. The helmets are labeled as "free size," fitting a head circumference of about 22 ¾ to 24 ¼ inches. The helmets were sold in multiple color combinations: Black/Black, Pink/Black, Green/White, Yellow/Black, Orange/Black, Red /Black, Red/White, Black/White, Blue/White, Purple/Yellow, Silver. They have black and silver straps and a red buckle. "JBM" and an accompanying logo are printed on the sides of the helmet. Batch code JPG-89 is printed on a label on the inside of the helmet. The model and date can be found on a separate label on the inside of the helmet. Models JBM-A51, JBM-A53, JBM-A96, JBM-A97, JBM-A98, JBM-A99, JBM-A100, JBM-A101, JBM-A252, JBM-A253, JBM-A254, and JBM-A255 with production date 202110 are included in this recall.
Remedy:
Consumers should immediately stop using the recalled helmets and contact JBM International for a full refund. Consumers should destroy the recalled helmet by cutting off the straps and email a photo of the helmet with the straps cut off to [email protected]. Then dispose of the recalled helmets after submitting proof of destruction. JBM International is contacting all known purchasers directly.
Name of Product:
Adult Bike Helmets
Hazard:
The recalled helmets do not comply with the positional stability and labeling and certification requirements of the U.S. CPSC federal safety standard for bicycle helmets. The helmets can fail to protect in the event of a crash, posing a risk of head injury.
Recall Date:
March 30, 2023
Sold At:
Online at Amazon.com from March 2022 through January 2023 for about $24.
Importer(s):
JBM International Electric Ltd., of Newark, Delaware
JBM International Electric Ltd. by email at [email protected] or online at the JBM International page on Amazon.com.
See the full recall here.