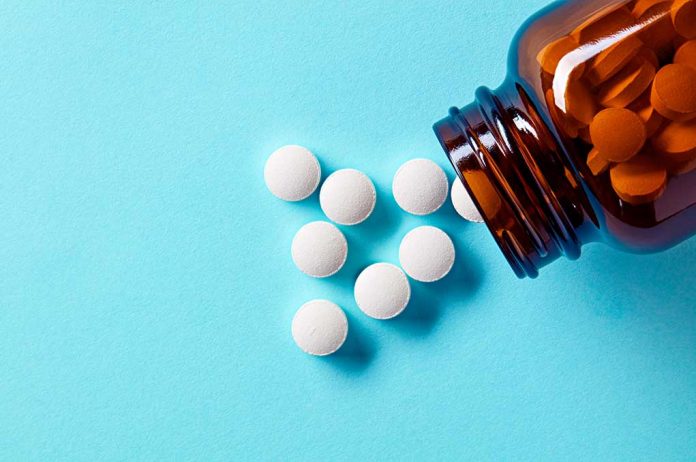 For Immediate Release:

February 01, 2022
Today, the U.S. Food and Drug Administration is providing an at-a-glance summary of news from around the agency:
On Jan. 31, the FDA released a new video

External Link Disclaimer

 that provides an overview of the 2021 Food Allergy Safety, Treatment, Education, and Research (FASTER) Act. The FASTER Act, among other things, adds sesame to the list of major food allergens effective January 1, 2023. The video includes basic information about the FASTER Act and helps answer frequently asked questions the FDA has received from the food industry and other stakeholders.
On Jan. 31, the FDA's Center for Food Safety and Applied Nutrition and Office of Food Policy and Response released a list of draft and final guidance topics that are a priority for the FDA Foods Program to complete during the next 12 months.
On Jan. 31, the FDA published the Center for Devices and Radiological Health (CDRH) 2021 Annual Report. The past year presented the U.S and the world with an extraordinary set of unique health-related challenges along with our ongoing mission of protecting public health and spurring medical device innovation. The report includes a message from the CDRH director and information about the FDA COVID-19 response, patient science and engagement, device safety, device innovation and customer service.
On Jan. 28, the FDA issued a safety communication warning people to stop using the Empowered Diagnostics CovClear COVID-19 Rapid Antigen Test and ImmunoPass COVID-19 Neutralizing Antibody Rapid Test. These tests were distributed with labeling indicating they are authorized by the FDA, but neither test has been authorized, cleared or approved by the FDA for distribution or use in the U.S. The FDA is concerned about the risk of false results when using these tests. Empowered Diagnostics is recalling the CovClear COVID-19 Rapid Antigen Test and the ImmunoPass COVID-19 Neutralizing Antibody Rapid Test, and the FDA has identified this issue as a class I recall, the most serious type of recall. This safety communication provides:

Recommendations for test users, caregivers, health care providers and testing program organizers.
Details on the issue and the FDA's actions to address the issue.
Instructions for reporting problems with tests to the FDA.
A link to the January 28, 2022 Recall Notice.

The FDA Center for Drug Evaluation and Research and the FDA Biomarker Working Group are convening a virtual workshop on March 23-24, 2022, 1-3 PM (ET) titled Identification of Concepts and Terminology for Multi-Component Biomarkers. The workshop is intended to develop multi-component biomarker concepts and terminology, identify areas of conceptual language development through presentation of use cases, and discuss gaps in terminology for concepts and approaches related to multi-component biomarkers.
FDA Public Meeting: Identification of Concepts and Terminology for Multi-Component Biomarkers – 03/23/2022 | FDA
COVID-19 testing updates:

As of today, 421 tests and sample collection devices are authorized by the FDA under emergency use authorizations (EUAs). These include 291 molecular tests and sample collection devices, 85 antibody and other immune response tests and 45 antigen tests. There are 69 molecular authorizations and one antibody authorization that can be used with home-collected samples. There is one EUA for a molecular prescription at-home test, three EUAs for antigen prescription at-home tests, 14 EUAs for antigen over-the-counter (OTC) at-home tests and three EUAs for molecular OTC at-home tests.
The FDA has authorized 26 antigen tests and nine molecular tests for serial screening programs. The FDA has also authorized 799 revisions to EUA authorizations.
Read the full report here.
As published on Healthyexaminer.com.