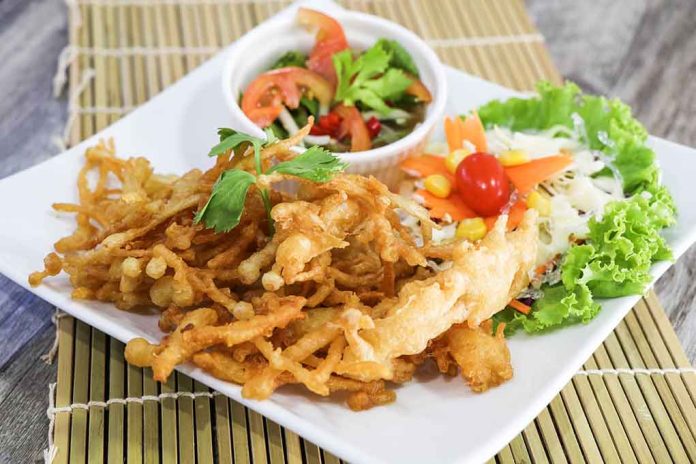 Company Announcement
Date: March 18, 2022
We are recalling all cases of 200g/7.05oz package of Enoki Mushroom, product of Taiwan sold during 3/1/22-3/16/22 due to the Listeria contamination of Enoki mushrooms was discovered.  Listeria Monocytogenes can cause serious illness and sometimes fatal infections in young children, frail of elderly people, and others with weakened immune systems.
This recalled item comes in a 200g/7.05oz with clear and green plastic bag, labeled with "Taiwan Enoki Mushroom" in English and Chinese.  There are UPC Code 848180019661, Top Quality Produce Inc's name, address, logo and food instruction to keep refrigerated and cook before serve on one side of the plastic bag.
We request you to stop sales of this mentioned produce immediately and destroy all the remaining inventory.  Please contact us immediately at 626-968-2288 or via email [email protected] with any questions and to report the cessation of sales.  Our office hours are 7:30am to 12pm, 12:30pm to 4pm.
Read the full report here.
As published on Healthyexaminer.com.