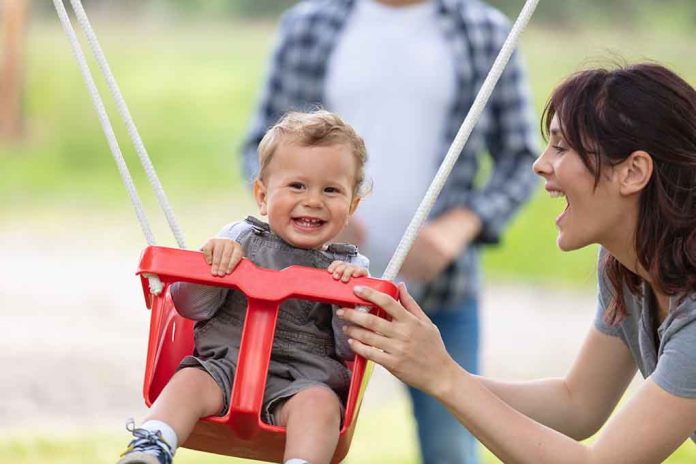 Description:
This recall involves 2-in-1 Outdoor Kids Swing with model numbers SW86508MM, SW86516MN, SW86575MM, SW86576MN and SW86577PW. The model number is printed on a Delta Children's label with a blue heart on the bottom of the swing. The swings are made of plastic and have a bucket seat with a three-point safety harness and a high back that has a silhouette of Mickey Mouse, Minnie Mouse or PAW Patrol on top. The swings measure 16 inches wide by 10.8 inches deep and 22.2 inches high. Included rope measures 36 inches from the top of the swing. The swing is recommended for children ages 9 months through 4 years old and holds up to 50 pounds.
Remedy:
Consumers should immediately stop using the 2-in-1 Outdoor Kids Swings and contact Delta Enterprise Corp for free replacement straps.
Incidents/Injuries:
The firm has received seven reports of swing seat restraint straps breaking. No injuries have been reported.
Sold At:
Walmart stores nationwide and online at www.walmart.com and www.deltachildren.com from March 2022 through October 2022 for between $20 and $33.
Name of Product:
2-in-1 Outdoor Kids Swings
Hazard:
The swing seat restraint straps can break, posing a fall hazard to young children.
Recall Date:
March 30, 2023
Importer(s):
Delta Enterprise Corp., of New York
See the full recall here.