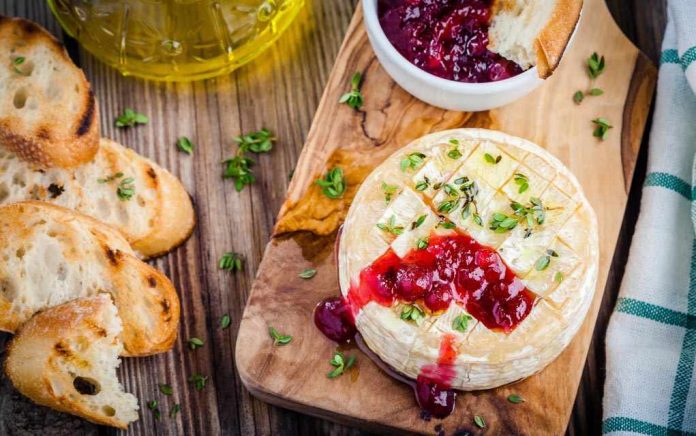 Summary
Company Announcement Date:

December 05, 2020

FDA Publish Date:

December 06, 2020

Product Type:

Food & Beverages

Reason for Announcement:

Company Name:

Market of Choice

Brand Name:

Product Description:
---
Company Announcement
Market of Choice of Eugene, Oregon, is recalling its in-house Sour Cherry Baked Brie because of undeclared almonds. Those who have an allergy or severe sensitivity to almonds run the risk of serious or life-threatening allergic reaction if they consume this product.
Market of Choice Sour Cherry Baked Brie was sold at its Market Cheese Shops in Ashland, Bend, Corvallis, Eugene, Portland, and West Linn in Oregon between 11/1/20 and 12/4/20. No related illnesses have been reported to date.
The affected product is wrapped in a plastic shrink wrap and has a white adhesive store label (see label below). It has the UPC 0 217241 414996 and has the Sell By dates up to and including 12/12/20. The recall was initiated after it was discovered that almonds were present but were not declared on the ingredients list.
Customers who purchased Sour Cherry Baked Brie are urged to discard it if they have an allergy to almonds. This recall is being made with the knowledge of the U.S. Food and Drug Administration and the Oregon Department of Agriculture.
Read the full report 
here.